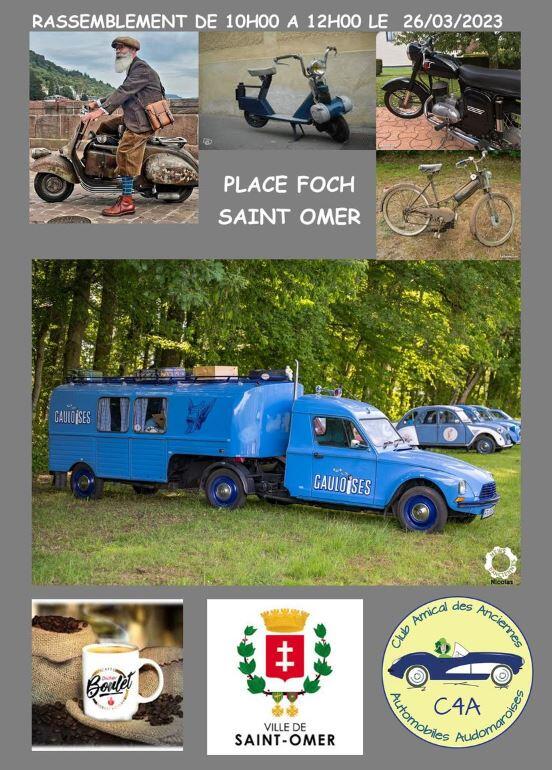 ANIMATION | C4A : RASSEMBLEMENT DE VÉHICULES VINTAGE ET DE PRESTIGE PLACE FOCH
Motorcar,
History,
Heritage,
Exhibitions, fairs, festivals and culture,
Exhibition / Fair / Open Day
in Saint-Omer
Every Sunday morning in odd-numbered months, Club C4A meets up with you and looks forward to seeing you from 10am to 12pm!
This Sunday it will be on the Place Foch in Saint Omer.
Please note: The C4A only accepts vehicles over 25 years old and prestige vehicles.
Sunday 26 March 2023, from 10am to 12pm.
Free admission - For further information: contact 06 21 19 55 59.
Schedules

On

March 26, 2023

from 10:00 AM to 12:00 PM

On

May 28, 2023

from 10:00 AM to 12:00 PM

On

July 30, 2023

from 10:00 AM to 12:00 PM

On

September 24, 2023

from 10:00 AM to 12:00 PM

On

November 26, 2023

from 10:00 AM to 12:00 PM