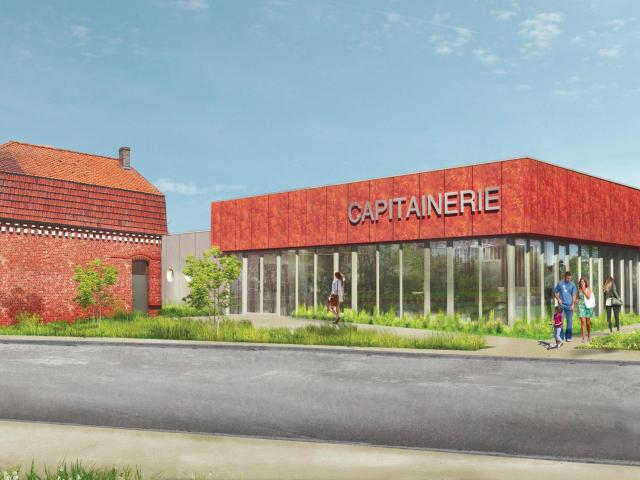 Aire-sur-la-Lys
Between commerce and slow tourism
Appearing in France in the 70s, river tourism fits in perfectly with "slow tourism" and naturally combines with other nature activities. It has to be said that France is Europe's leading navigable network, with 8500 km of waterways, so it seemed only natural that the Belle du Pas-de-Calais, Aire-sur-la-Lys, should be part of it.
Moreover, between river tourism and Aire, there's a long history that has enabled the economic development of the Airoise town. Indeed, thanks to its geographical location, the bassin des 4 faces is Aire's river crossroads between the Canal de Neuffossé (towards Saint-Omer, the port of Arques), the Canal d'Aire (towards Béthune, La Bassée and the Deûle), the canalized and navigable Lys, (towards Haverskerque, Armentières and Deûlémont) and the Lys intra-muros, a watercourse rising in Lisbourg (62).
In the past, it enabled trading boats to turn around and sail in the desired direction. Appearing as early as the 1745 relief plan, the basin was a commercial crossroads that made Aire-sur-la-Lys a drapery town of great importance in the area.